Does this sound like you?


✔️ You're active on Social Media but not getting the growth or engagement you want to see?


✔️ You want a clear brand strategy that can help you grow your following & attract paid opportunities?


✔️ You want to master the art of storytelling so that you can grab your audiences attention?


✔️ You're ready to put an end to all of the negative self-talk and limiting beliefs and finally give yourself the opportunity to share what you love, and earn some money doing it too?


✔️ You want a 'no ad', 'no gimmick' and 'no bot' solution that has been vouched for and actually works?
If You're Currently Thinking 'YES!!!'
Then Allow Me To Introduce You To...
Sound familar?
'I've read countless blog posts and watched tonnes of videos on becoming an Influencer, but I'm still not getting the results that I want!'
Listen! To grab your audience's attention you have got to be intentional and strategic. This course will provide you with a full suite of the very strategies and frameworks that allow me to get paid what I'm worth and make a full time living as an Influencer. I will provide you with the tools, if you're ready to do the work, you will see results! Here's what I'll teach you:
In this course you'll learn how to...
What You'll Get
Everything that took me 9 years to learn and cost me a huge amount of time, effort (and £££) packaged into an online accelerator course!
v
6 Modules
20+ Video Lessons
7 Live Coaching Calls
Lifetime Course Access
Members Only Private Group Chat
Course Workbook
ORIGINAL RRP: £1595


+ FULL PAYMENT BONUSES WORTH OVER £300
 ↓
Bonuses
Secure The Bag Pitch Kit
A tried and tested collection of pitch templates to get you through the door and position you as an ideal and desired candidate for brand opportunities, partnerships and paid deals. Includes negotiating, positioning your worth, pivoting rejection and more.
Media Kit Template
Pre-designed template to help you package your brand, present who you are, and stand out amongst the competition


What To Charge Brands Calculator
The exact calculator I use to help take the guesswork out of determining what to charge brands. Based on calculations used by top industry Influencers to determine their worth, avoid being grossly underpaid, and all in all secure their coin!
Editorial Calendar
Far more than a simple template that you download and fill in (because we all know those rarely ever work!) this is a systems driven editorial calendar that sets you up to actually be strategic and make time to consistently deliver the content you desire to create.
Instagram Design Template Bundle
5 Free stock photos
3 Quote templates
10 Instagram post templates
5 Instagram post templates
Modules
Module 1:
Powerful Brand Identity
Module 2:
Audience Growth & Engagement
Module 3:
Content Creation Boss
Module 4:
Let's Talk Money-tising
Module 5:
Get Paid To Work With Brands
Module 6:
Keys To Succeeding As An Influencer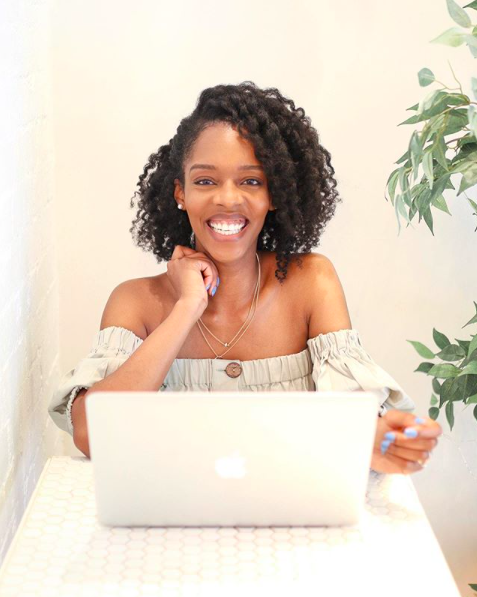 Your Instructor
Fiona Kolade is the Lifestyle Blogger and Entrepreneur behind FinallyFiona.com. Her journey began in 2010 as a Hair Care Blogger and after almost 10 years in the game has seen her head up Social Media for a billion dollar home appliances company spin off, negotiate five figure brand deals without having hundreds of thousands of followers, and gain recognition and partnerships with major brands such as Pantene, Ebay, Aveda, Adobe to name a few.
Having faced many challenges during her pursuit to fully walk in her purpose, Fiona now pours out her experiences and consults Influencers and Brands alike on how to level up their Social Media game and create brands that impact, inspire and can monetise, just like she has!
TESTIMONIALS


"I would highly recommend this course to any influencer that is ready to be a BOSS, Fiona is such a great coach, she's relatable and always willing to offer assistance. I seriously felt like I was being coached by a friend who cared. This course has definitely provided the missing puzzles and the connecting dots that I needed to take my coaching business to the next level. I'm feeling confident and ready to be that BOSS I've always wanted to be.
Thanks for creating this course Fiona, you definitely didn't hold back" -
Novella
[Course Member]
"I had the great pleasure of Fiona's services during our brands commercial launch. Fiona led the design and execution of our launch campaign and helped us to attract thousands of followers even when we had no reputation. In simple terms Fiona rolled out our brand story to the public! Moreover she assured constant engagement which led to further conversions and pre-orders." - Kuba [Client]


"I knew that taking this class would be amazing and that I wouldn't regret it, but after just the first 2 days I. WAS. FLOORED!!! Fiona's Influencer Game Plan will help you get your whole life as an influencer in check! It helped give me a foundation, confidence and so many tools and resources to help me start strong, stay organized and know my value. I am so grateful that she created this course and so glad I decided to take the plunge!" -
Stephanie
[Course Member]
"This course provided every bit of information I need to get started with working with brands. I don't think I've seen any course that provides as many templates or cheat sheets like this before!" - Temi
[Course Member]
Frequently Asked Questions?
How long do I have to sign up?
Sign up closes on Wednesday 5th February 2020.
After this, enrolment will be closed for a while, so don't wait!


When does the course start and finish?
The Influencer Game Plan is a 6 week course that goes live on

Thursday 6th February

and ends on

Sunday 22nd March

.

To ensure that you get the most out of the course one module will be released each week which will give you time to do the weekly challenges and discuss the module with fellow course members in our private chat. If you are unable to keep up with the modules the best part is you have lifetime access to the course and once the course is complete you can work through it at your own pace.


How long do I have access to the course?
FOREVER!


What format is the course delivery?
The course is a mixture of video trainings (with unlimited playback), course text materials and a 1 hour live weekly group coaching call on a Sunday evening


What if I am unhappy with the course?
I'm 150% dedicated to making sure that every single person on this course is being supported each step of the way and has their expectations exceeded. Whilst all sales are final, i
f you have any questions or concerns, please let me or my team know and we will do our absolute best to see how we can make the course a success for you.
How long until I start to see results?
The results and success you will see are solely based on your work ethic, I provide you with the tools, it's up to you to use them. BIG results require commitment and dedication, and I'm here to motivate and push you every step of the way so that you can get them.
ARE YOU READY?