Imagine finally having a system that allows you to never have to struggle with consistency ever again!


A system that...


✔️ Takes away the overwhelm from trying to come up with new content ideas


✔️ Provides you with strategic ways to captivate your audiences attention and speak to their exact wants & needs


✔️ Will finally allow you to show up for your audience as often as everyday


✔️ Helps you plan out weeks & months of content ahead of time, in a fraction of the time it's currently taking you


and if you're a business owner...


✔️ A system that will help you create content that leads to sales!
I know the struggle I've been there...
This was me a few years ago, constantly overwhelmed by trying to come up with new content ideas, always apologising for being inconsistent because I didn't have a solid content creation system in place, and posting content that could never translate into sales.
That was until I created the very system that taught me how to show up, add value, attract clients & get paid!


Introducing the...
In this masterclass, you'll learn:


• The exact system that I've created so that I consistently have content to share with my audience.


• How to beat content creation overwhelm and come up with ideas for weeks or even months worth of content in a fraction of the time.


• The 7 pillar strategy that has helped me grow a highly engaged audience that keeps on coming back for more!
What You'll Get
✔️ Lifetime access to the 2 hour live Masterclass & Q&A recording [$197]


✔️ Downloadable Masterclass workbook [$49]


✔️ 365 day Social Media Content Planner [$57]
V
365 daily content prompts planned out for you in a 12 month calendar
Over 400 strategic content ideas
Hashtag recommendations, holiday calendars and more.


Over $300 of value for just $47!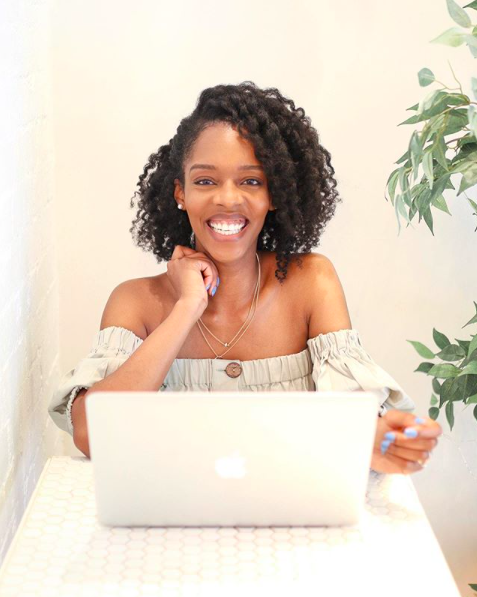 Your Instructor
Fiona Kolade is the Lifestyle Blogger and Entrepreneur behind FinallyFiona.com. Her journey began in 2010 as a Hair Care Blogger and after almost 10 years in the game has seen her head up Social Media for a billion dollar home appliances company spin off, negotiate five figure brand deals without having hundreds of thousands of followers, and gain recognition and partnerships with major brands such as Pantene, Ebay, Aveda, Adobe to name a few.
Having faced many challenges during her pursuit to fully walk in her purpose, Fiona now pours out her experiences and consults Influencers and Brands alike on how to level up their Social Media game and create brands that impact, inspire and can monetise, just like she has!
TESTIMONIALS


Influencer Game Plan Course
- "I would highly recommend this course to any influencer that is ready to be a BOSS, Fiona is such a great coach, she's relatable and always willing to offer assistance. I seriously felt like I was being coached by a friend who cared. This course has definitely provided the missing puzzles and the connecting dots that I needed to take my coaching business to the next level. I'm feeling confident and ready to be that BOSS I've always wanted to be.
Thanks for creating this course Fiona, you definitely didn't hold back" -
Novella
[Course Member]
Client - "I had the great pleasure of Fiona's services during our brands commercial launch. Fiona led the design and execution of our launch campaign and helped us to attract thousands of followers even when we had no reputation. In simple terms Fiona rolled out our brand story to the public! Moreover she assured constant engagement which led to further conversions and pre-orders." - Kuba [Client]


Influencer Game Plan Course -
"I knew that taking this class would be amazing and that I wouldn't regret it, but after just the first 2 days I. WAS. FLOORED!!! Fiona's Influencer Game Plan will help you get your whole life as an influencer in check! It helped give me a foundation, confidence and so many tools and resources to help me start strong, stay organized and know my value. I am so grateful that she created this course and so glad I decided to take the plunge!" -
Stephanie
[Course Member]
Influencer Game Plan Course - "This course provided every bit of information I need to get started with working with brands. I don't think I've seen any course that provides as many templates or cheat sheets like this before!" - Temi
[Course Member]
Frequently Asked Questions?
When is the masterclass live?
The live masterclass will take place at 8pm GMT on Sunday 29th March 2020. It will last 90 minutes and be followed by a 30 minute live Q&A


How do I join the masterclass call?
Shortly after you have signed up you will be sent a confirmation email which will include details on how to join the masterclass. You will also receive a reminder the day before and morning of with this information.


What if I miss the live masterclass?
No sweat! You will have lifetime access to the class recording.


When will I receive the 365 Content Planner?
This will be made available to you on the day of the live masterclass & saved within the masterclass portal where you will have lifetime access to it.


What if I am unhappy with the course?
Whilst all sales are final, i
f you have any questions or concerns, please let me or my team know and we will do our absolute best to see how we can make your investment worth its while.
How long until I start to see results?
The results and success you will see are solely based on your work ethic, I provide you with the tools, it's up to you to use them. If you do I'm 100% confident you'll get the results that you desire!
ARE YOU READY?